Wizzybug gives freedom to play!
The fun and innovative powered wheelchair designed especially for children under six.
Even those as young as 14 months can operate its simple controls, allowing them to zip around with their peers, developing spatial awareness, social interaction and independence. It can be used indoors and out of doors in accessible areas such as level gardens, playgrounds and parks, enabling children to enjoy the experience of mobility with their "first wheels".
The Wizzybug addresses the needs of children with conditions such as cerebral palsy, spinal muscular atrophy, spine bifida and muscular dystrophy.
It isn't only a powered wheelchair, it is a toy and a friend!
Though society as a whole is more sensitive to the needs of the disability community than ever before, major advances are still necessary in the care of young children with disabilities. Most notably, infants and toddlers require tools that enable exploration and socialization, as movement, touch and the freedom to play and make choices regarding one's destination are crucial to their learning and development. The Wizzybug address these needs, allowing a group of children who were previously reliant on adults to explore, interact with their peers, and develop spatial awareness and independence.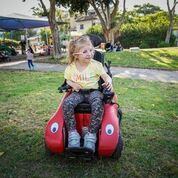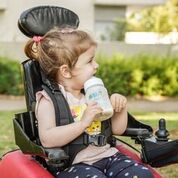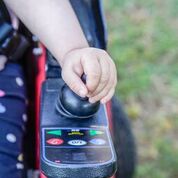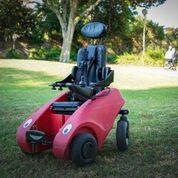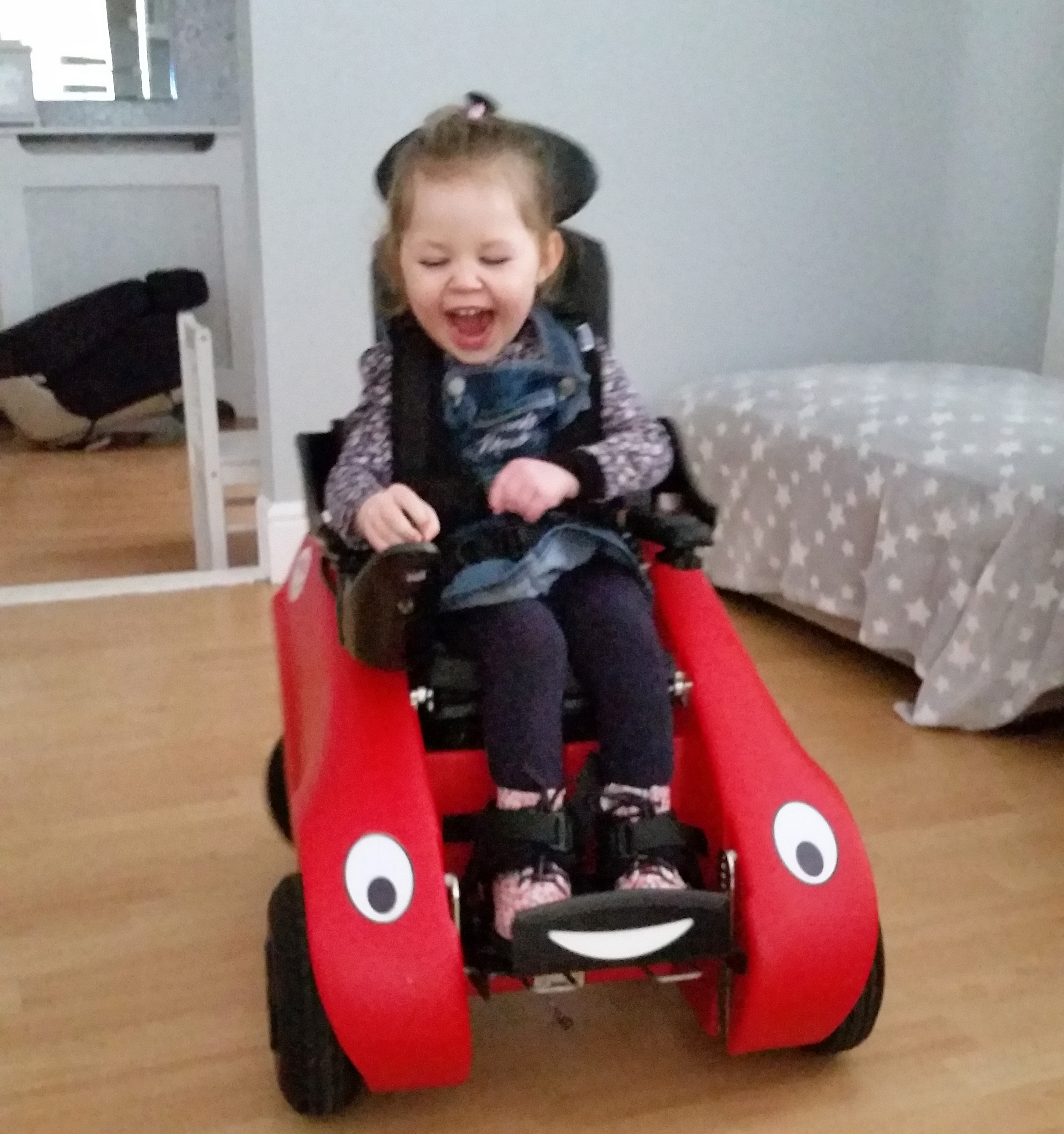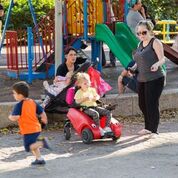 "Most people augment their walking with mobility devices such as cars, bicycles, motorcycles, scooters, skates and skateboards, carts and wagons. They use these devices to go from one place to another more
quickly and to arrive without being fatigued. They also use these devices because different types of locomotion can be fun and exhilarating.

Similarly, people with loco-motor impairments need comprehensive, functional system of mobility for all their activities."

Charlene Butler, EdD.
Where Is Wizzy?
In the Playground
At Home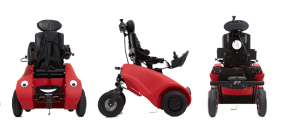 At school
In the Car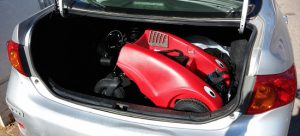 Wizzybug Features
Indoor & outdoor use - 100%
Easily dismantled - 100%
Adjustable seating system - 100%
Low maintenance tire - 100%
Lightweight battery - 100%
Specification:
Maximum user weight: 20 kg (44 lbs).
Range: up to 8 km (5 miles).
Turning Circle: 470 mm (18.5 inches).
Overall width of vehicle: 560 mm (22 inches).
Overall length of vehicle: 650 mm (25.6 inches).
Total weight of vehicle: 31.3 kg (69 lbs), (heaviest section when dismantled is 16.4 kg (36 lbs)
Maximum speed: 2.9 km/h (1.8 mph).
Seat width: 235 mm ( 9.3 inches).
Seat depth: 155 – 245 mm, (6.1 – 9.7 inches).
Backrest angle: Adjustable from 90 – 97 degrees
Backrest height: (410 – 430 mm),(16.1 – 16.9 inches).
Seat tilt: 0 -15 degrees
Footrest to seat 150mm – 275mm (16.1 – 10.8 inches).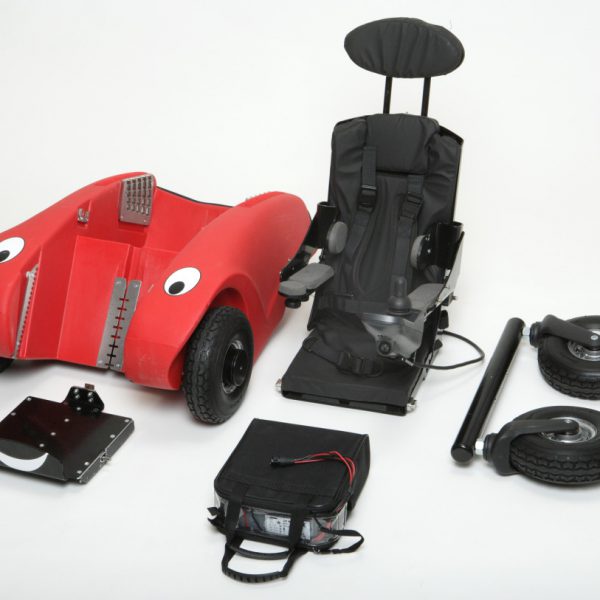 Stories
Noah can be the adventurous toddler, he can keep up with his friends and choose exactly where he wants to go.

Wizzy changed the life of all the family. Ely can now plays with his brothers!

Daisy is the star when she goes out with Wizzy!
The Wizzybug is a product designed and manufactured by Designability Charity Limited, a research and development charity based in the UK.
Eli hold the distribution rights for Wizzybug within Israel and France.