Wizzybug is the child's first step
The fun and innovative powered wheelchair designed specifically for children under six.
Even those as young as 14 months can operate its simple controls, allowing them to zip around with their peers, developing spatial awareness, social interaction and independence. It can be used indoors and out of doors in accessible areas such as level gardens, playgrounds and parks, enabling children to enjoy the experience of mobility with their "first wheels".
The Wizzybug addresses the needs of children with conditions such as cerebral palsy, spinal muscular atrophy, spine bifida and muscular dystrophy.
It isn't only power wheelchairs for kids, it is a Toy chair for children's
Stories
Beit Izzie Shapira

Shefer School

Wizzy changed the life of all the family. Ely can now plays with his brothers!

Daisy is the star when she goes out with Wizzy!
Where Is Wizzy?
In the Playground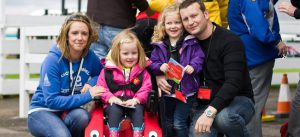 At Home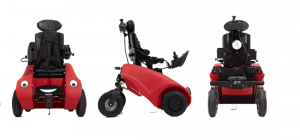 At school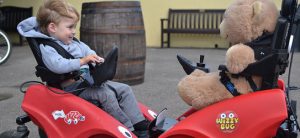 In the Car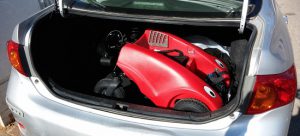 Wizzybug Features
Suitable for use indoors and outdoor - 100%
Easily dismantled for transportation - 100%
'No tools required' adjustable seating system - 100%
'Puncture proof' low maintenance tire - 100%
Lightweight battery - 100%
Specification:
Maximum user weight: 20 kg (44 lbs).
Range: up to 8 km (5 miles).
Turning Circle: 470 mm (18.5 inches).
Overall width of vehicle: 560 mm (22 inches).
Overall length of vehicle: 650 mm (25.6 inches).
Total weight of vehicle: 31.3 kg (69 lbs), (heaviest section when dismantled is 16.4 kg (36 lbs)
Maximum speed: 2.9 km/h (1.8 mph).
Seat width: 235 mm ( 9.3 inches).
Seat depth: 155 – 245 mm, (6.1 – 9.7 inches).
Backrest angle: Adjustable from 90 – 97 degrees
Backrest height: (410 – 430 mm),(16.1 – 16.9 inches).
Seat tilt: 0 -15 degrees
Footrest to seat 150mm – 275mm (16.1 – 10.8 inches).